SAFER INTERNET DAY - Tuesday 7th February ... saferinternetday .... Be the change: Unite for a better internet!
E-Safety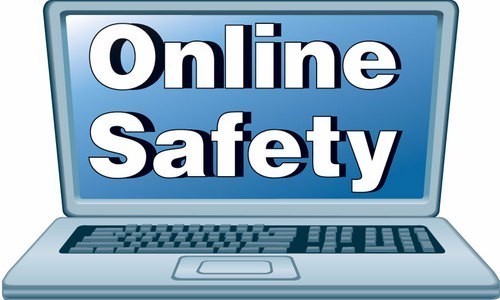 At Newbottle Primary Academy we promote the use of the internet and technology both at home and at school as we feel that it is an invaluable tool for teaching, learning and is indeed an amazing resource. Although the internet has many advantages it is also important that we take Internet Safety very seriously. At Newbottle Academy all of our staff are CEOP trained and we educate our pupils on how to make safe and responsible use of the internet and promote the key message that:
"It is always best to tell an adult you can trust"
In every class we display a 'Staying Safe Guide' and have displays around school to promote E-Safety. We annually take part in 'Safer Internet Day' and also equip our children with key safety information during our Computing / ICT lessons as well as during some collective worship / assembly sessions. We have leaflets available around school and within the school office for both parents and children. We also offer parental workshops and carry out interviews with children and parental questionnaires.
As parents you can help by:
having open discussions about your expectations and how to stay safe online

closely monitoring the sites your children are accessing

limiting the amount of time your allow your child to spend online or using gaming devices

discouraging the use of social network sites under the legal age of 13 such as Facebook however if your child does use social media remind them to only communicate with friends and family (people they know and trust in the real world), and also to ensure that their privacy settings are set high and to make them aware of how to report an incident if they feel uncomfortable.

ensuring they do not give out any personal details to people they meet online including on games consoles such as Xbox and PS3.

take notice of PEGI ratings - age rating is there for a reason and could mean that your child is being exposed to inappropriate materials if you do not abide by them.

The person responsible for E-Safety in school is Miss Morgan. The designated safeguarding officers in school are Mr. Stephenson (Headteacher) and Mrs. Shield (Deputy Headteacher). If you have any concerns about online safety please contact one of these members of staff.
Useful Resources:
Useful Links
The following links will lead you to websites that guide children and parents through issues such as cyberbullying, security settings, how to report suspicious activity and abuse via mobile phones.
LINKS for children
The Cyber Cafe (cyber safety for 8-10 yr olds):
http://www.thinkuknow.co.uk/8_10/
Hector's World (cyber safety for 5-7 yr olds):
http://www.thinkuknow.co.uk/5_7
Childnet: Smart thinking:
http://www.kidsmart.org.uk/beingsmart
Smart surfing for children:
http://www.kidsmart.org.uk/
Kid Smart for parents:
http://www.kidsmart.org.uk/parents/
BBC Webwise
http://www.bbc.co.uk/webwise/topics/safety-and-privacy/
Newsround
http://www.bbc.co.uk/newsround/13908828
Chat Danger
http://www.childnet.com/young-people/secondary.
http://ctech.link/child-privacy
CEOP
Click Clever, Click Safe - Gives you a guide to help you enjoy the internet safely
CyberMentors - CyberMentors is all about young people helping and supporting each other online
Parent Links
NEW* Cyber Bullying and Other Internet Dangers - A guide for parents / carers on cyber safety
Kidscape - Parenting - Cyber Bullying and Online Safety
Useful info for parents: http://www.childinternetsafety.co.uk
Internet Safety Advice from the NSPCC
Digital Parenting Magazine Special Edition
Internet Watch Foundation
Think U Know- Parent's area:
http://www.thinkuknow.co.uk/parents
NSPCCChild Exploitation and Online Protection Centre - Child Exploitation and Online Protection (CEOP) Centre delivers a multi-agency service dedicated to tackling the exploitation of childre
Childnet - Childnet International's mission is to work in partnership with others around the world to help make the Internet a great and safe place for childreN
Digizen.org - The Digizen website provides information for educators, parents, carers, and young people. It is used to strengthen their awareness and understanding of what digital citizenship is


further USEFUL INFORMATION ABOUT INSTAGRAM, TWITTER, SNAPCHAT AND FACEBOOK.
Please remember most popular social media services don't allow anyone under 13 to join. This includes Facebook, Instagram, Twitter and YouTube .
Chatdanger - A site all about the potential dangers on interactive services online like chat, IM, online games, email and on mobiles

Use the CEOP report button if you ever feel that your child could be in danger or feeling threatened online and keep any evidence your have.