Wellbeing
At Newbottle Primary Academy, we are committed to supporting the wellbeing of our pupils, staff and parents. We are now working towards the Sunderland Mental Health Charter Mark and are hoping to raise the profile of mental health in our school. Below, we have outlined some ways we are currently supporting children with their mental health in school.
'Time to Talk' Class Assemblies
This year, we have introduced 'Time to Talk' class assemblies. These assemblies are an opportunity for children to discuss ways they can support their own and others' wellbeing and become more aware of their own mental health. We are looking at the five ways to wellbeing and we are focusing on one of the five ways to wellbeing each half term.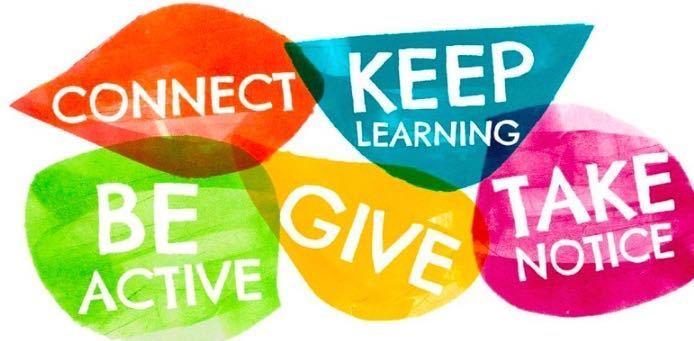 During the autumn term, we focussed on connecting with others. We looked at the importance of building relationships, helping others and communicating effectively. We worked together to consider ways we could connect more as a class, as a school and as a community. We also wrote Christmas letters and cards for our local care home.


Wellbeing Areas
Every classroom has a wellbeing area designed to promote positive mental health and to support children to discuss how they are feeling. Each area also has a worry box or worry monster so children are able to voice any worries they may have.
Wellness Team and Wellbeing Champions
Our Wellness Team is made up of staff members from around the different areas of the school. The team are looking at ways to support children, staff and pupils to maintain positive mental health. We also have a group of children (one child from each class) who are Wellbeing Champions and are responsible for looking out for others and reporting back issues to their class teacher.
Meet the Wellness Team

Supporting CHILDREN IN LOCKDOWN