Year 4
Welcome to Year 4.
Please follow our school Facebook page to see any photographs of your child's learning
We have put together a list of websites for you to use during the school closure. Below, we have listed some websites that will be helpful with learning this week. However, please look at 'Whole School Resources' to find a list of other websites. We will also be uploading work every day. Please click on the correct date below to access each day's work.
Times Table Practice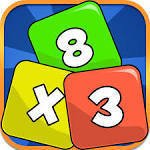 Try these times table games by clicking on the picture below. They get progressively harder. Have fun!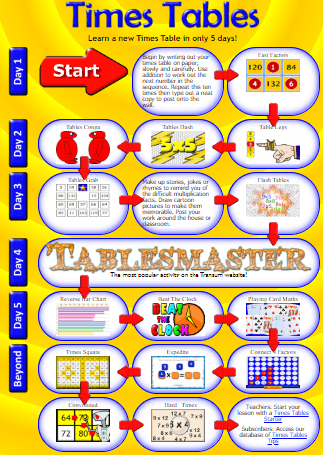 https://www.topmarks.co.uk/maths-games/hit-the-button Practise one of the times tables or see if you can beat the top class score of 42 on mixed tables.
https://mathsframe.co.uk/en/resources/resource/477/Multiplication-Tables-Check
Keep trying to beat your top score. You can adjust the difficulty or focus on specific times tables.
https://www.timestables.co.uk/
Practise a specific times table.
Try singing some of the new times table songs.
Reading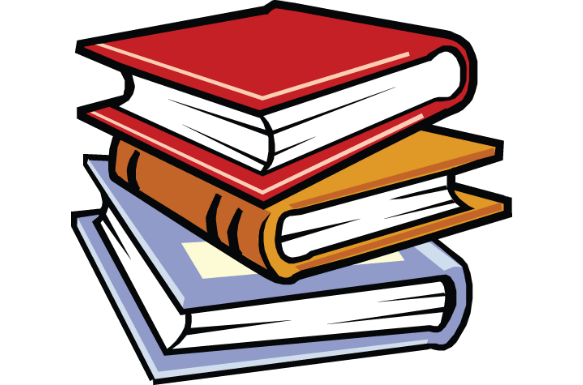 Physical Education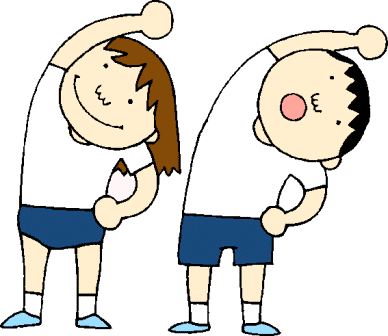 Try another one of these Zumba Kids dances this week.
https://family.gonoodle.com/channels/zumba-kids
Try a Go Noodle dance this week like the one below.
https://www.youtube.com/channel/UC5uIZ2KOZZeQDQo_Gsi_qbQ
Try some 'Cosmic Kids Yoga'.
https://www.thebodycoach.com/blog/pe-with-joe-1254.html
Live PE lessons every day.
https://www.youthsporttrust.org/60-second-physical-activity-challenges
Try completing some of these 60 second challenges to keep you active throughout the day.
Writing
For all of you who love writing, choose one of these daily writing challenges.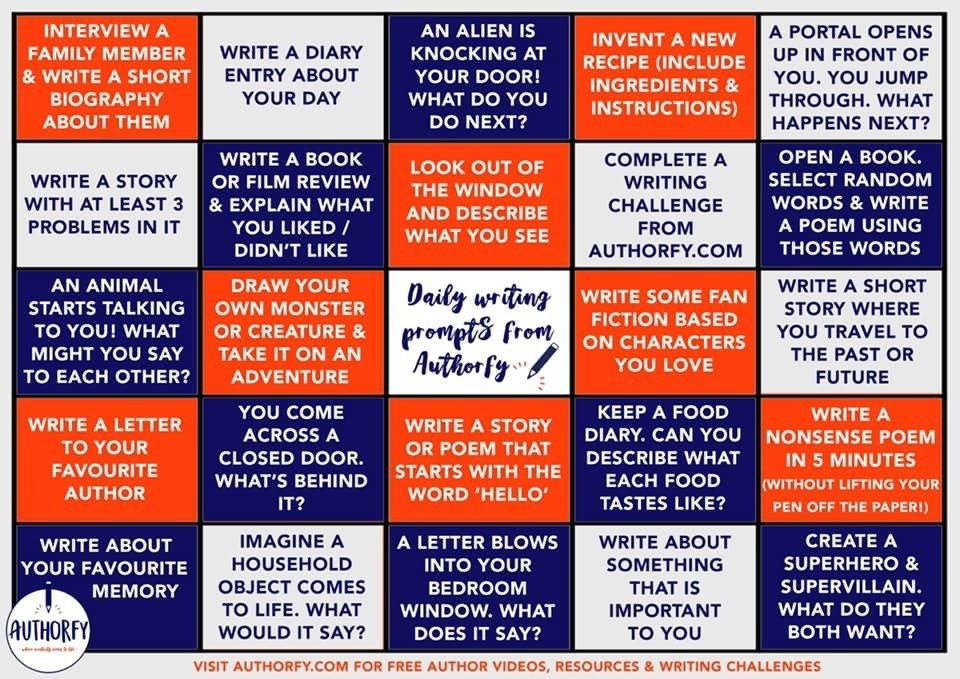 https://www.ourcoronadiary.com/ages-8-to-12
Here are some ideas for keeping a diary.
As well as keeping a diary, you might want to have a go at writing a good news story about something positive you have heard on the news or from a member of your family using the template below. You could also create a time capsule. Remember, this is a point in history! We would love to see or hear about some of these when we return to school.